Health and Safety Consultancy and Training Services
A&S Safety has a long and established history in providing a wide range of health and safety consultancy and advisory services through many different industry sectors.
Our Consultancy Services
Trusted by our existing clients to provide the support needed we can really help you and your company to attain and maintain legal compliance and be that point of contact for all of your health and safety advice.
We can provide and assist in producing your risk assessments, creating your safety procedures and manuals as well as undertaking audits and inspections and offer a range of support contracts as well as working on one off commissions
Health and Safety Accreditation Schemes
SSIP – Safety Schemes in Procurement, is a group of umbrella accreditation's ensuring that companies are all complaint with Health & Safety and CDM regulations.
Covid 19 Risk Assessment
Following the 'Covid-secure' guidance, published by HM Government there is now an even greater need to ensure that workplaces have taken the necessary precautions to make sure they are safe for your returning employees.
Support Contracts and Retainers
As well as offering a 'when you need us' service ae also have a number of annual Health & Safety Retained Support Contracts that are tailored to meet the individual needs of companies.
Risk Assessments
All companies and organisations with 5 or more employees are required to carry out written health and safety risk assessments for reasonably foreseeable risks.
Workplace & Construction Site Safety Inspections
Performing thorough checks on a regular basis allows you to identify and control potential hazards and ensures employees and other individuals are not put at risk.
Audits
Undertaken in a mature and pragmatic way we can give real value and worth in determining if your business is doing all that it says that it does or if there are opportunities to improve.
Health and Safety Policy
At A&S Safety we can help in devising new health and safety policies for your company, or renew an existing one. Our health and safety policy statement cuts through the red tape.
Safety Handbooks
Employee health and safety handbooks are an effective ways of showing that the policies and procedures, systems and requirements of your company are communicated to your employees.
Our Training Courses
Training should be fun, enjoyable, excellent value and want you to return and recommend the course you've just been on!
At A&S Safety we have been training delegates for over 25 years with excellent feedback and results .
Using a number of different and interactive training techniques we make sure that our delegates are involved, engaged and valued whilst they learn.
In House and Open Classroom Training
From Risk assessments to Display screen equipment, COSHH to Accident investigation, manual handling and Fire marshals we have an excellent track record in delivering the essential training you're your people need. Our open courses are frequently run, cost effective and most importantly Fun. We also design and deliver courses specifically for clients, taking into account their own needs and requirements.
First Aid
All types of First aid training are catered for at A&S Safety including First Aid at Work, Emergency First Aid, Refresher and Paediatric.
IOSH
The most established and, in our opinion, the best nationally accredited entry level Health and Safety courses on the market. We deliver the Working and Managing Safely courses via our training centres across the country and we can also deliver both courses on an in-house basis at your workplace.
NEBOSH
'Coming Soon' Seen as the natural progression from the IOSH courses the NEBOSH range of training is the 'go to' course for those wishing to develop their Health and Safety Management skills and opens up the potential for a dedicated career in the subject. Offering all national variations including general health and safety, construction, and fire safety via our distance learning partners.
E-Learning
We offer a range of E-Learning training courses at A&S Safety, contact us to discuss your requirements.
Construction Site Safety
From the professional delivery of Tool box talks through hazard awareness and Site supervisor and manager training courses A&S Safety are able to help you demonstrate that your sites and employees have the competency they require.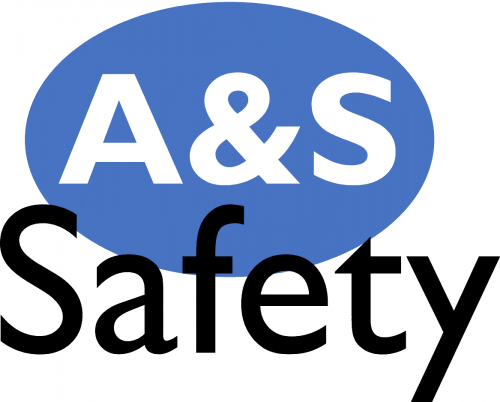 All of our consultants are highly qualified, to at least CMIOSH level and are on the HSE approved register of Health and Safety Consultants, MHSCR.
All have a wealth of experience across many industry sectors, are pragmatic, practical, and approachable.
We are able to work where you need us and can work with you at your site or offices when needed as well as provide designed bespoke documentation form our Stoke on Trent Base.
All of the advice and documentation we offer and provide is legally-compliant and practical.
If required, we can use your own documentation layout and edit the produced documentation to your format or quality management system.
All documentation is issued electronically and can include your logo.
We can complete your supplier and or contractor questionnaires and documents for your tenders.
We can undertake your contractor applications including CHASS and Safe Contractor as well as any other that are in the SIPS scheme.
We provide a regular newsletter to inform clients of any industry developments and changes in legislation.
Latest News
You will find the latest industry news, A&S Safety information and much more, if you have any questions, feel free to contact us.
RIDDOR reporting of COVID-19 You must only make a report under RIDDOR (The Reporting of Injuries, Diseases and Dangerous Occurrences Regulations 2013) when: an unintended incident at work has led to someone's possible or actual exposure to coronavirus. This must...
Let's Work Together!
If you have any questions or need any more information, feel free to contact us or complete the contact form. We always aim to reply within 24 hours.